The 53 Single
The 53 Single Speed
Comes completely assembled and inspected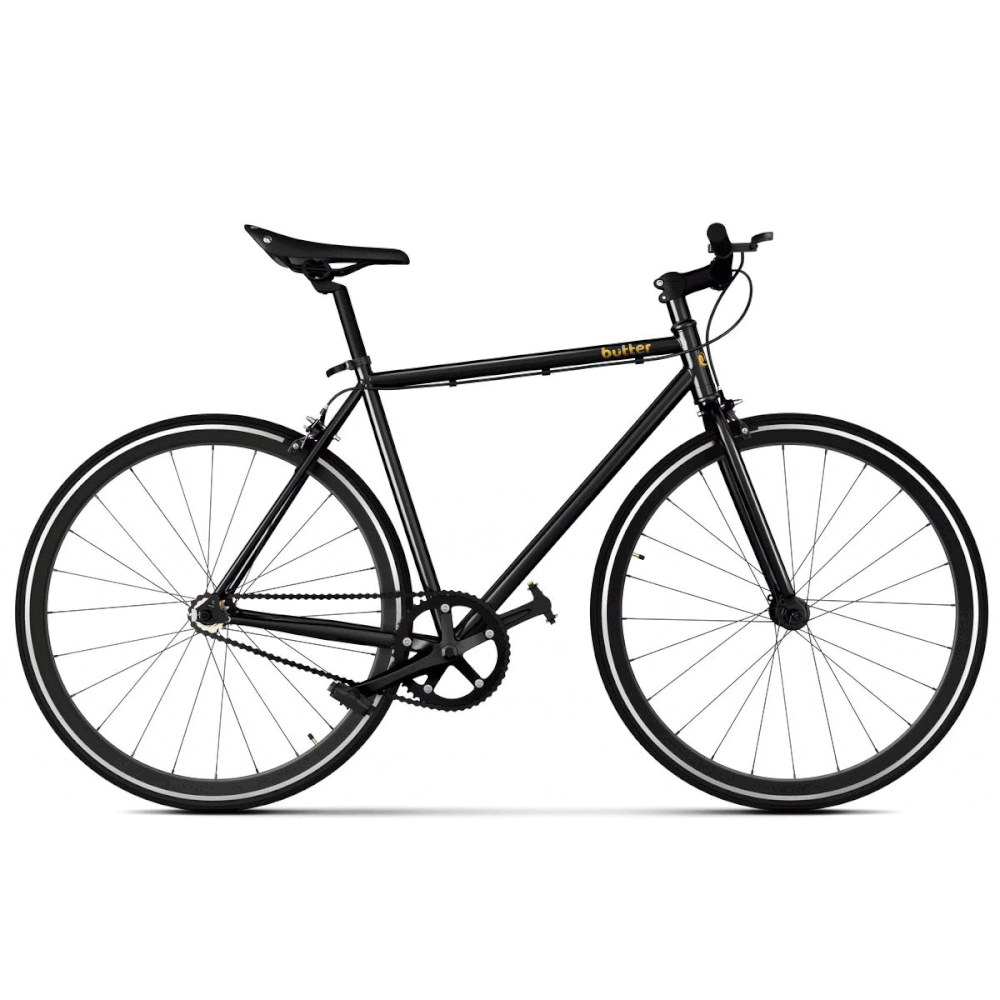 $553 $395
Edouard Savalle
2022-09-01
I just bought this bike a few days ago and it's great. All of the parts are sturdy and it is an excellent city bike.
Amazing bike and customer service. Can't recommend Butter Bikes enough!!
Great service! Had an amazing experience and got some great advice on how to care for/maintain my bike. If you're in the area, definitely check out Butter Bikes!
Erick Olvera Luna
2022-08-26
I like the service they provide to the customer, the attention they put into the details, and the guarantee that you leave satisfied with the service, one of the best in the city.
First time in my life trying a fixie bike, and I couldn't be happier going with Luca and Butter Bikes. While the bikes are inexpensive, they feel amazing and solid on the streets of Toronto. I've been using my bike 5 days a week since I bought it, and I'm happy with my purchase. It took a few rides to get used to, but it truly is geared for Toronto's mostly flat landscape. Luca himself was a pleasure to deal with. As soon as I arrived at the shop, he had a bike set up and waiting for me to test ride it. It was a no-pressure situation. He wasn't pushing for a sale, and it made the shopping experience very pleasant and comfortable. Thanks again Luca!
Best bike shop in Toronto. If you're looking for a single speed look no further! Luca is the best, and so are his bikes!
Mario Martinez
2022-08-12
Love my new Butter Bike! Luca is a very friendly and knowledgeable guy and he provides excellent service. Very happy with my purchase.
Obsessed with my Butter Bike! Luca was fantastic to purchase from. He is super knowledgeable and patient with a beginner asking all of the questions! The bike rides incredibly smooth and looks clean. This is such great value for what you get, I cannot recommend the Butter Bike enough!!
Great bike and even better customer service. Thanks Luca 🙏🏻
After calling every store in Toronto to help me with this super tough screw that just wouldn't come off my e-scooter, Butter bikes assured me he would get the job done. I arrived to the shop and in 20-30 minutes he successfully removed the almost impossible screw. Not only that but he also put in the extra work to provide me with a replacement screw whilst I wait for the part to arrive from the factory. In general amazing job, good vibes, patient and passionate. Will definitely come back if I need any repairs. Thank you.
Designed and Built Around Simplicity
Smooth, reliable and to the point.
The 53 Single will get you where you have to go.
Feel the raw essence of cycling, the way it was intended to be experienced.
Fewer Parts.
Lighter Weight.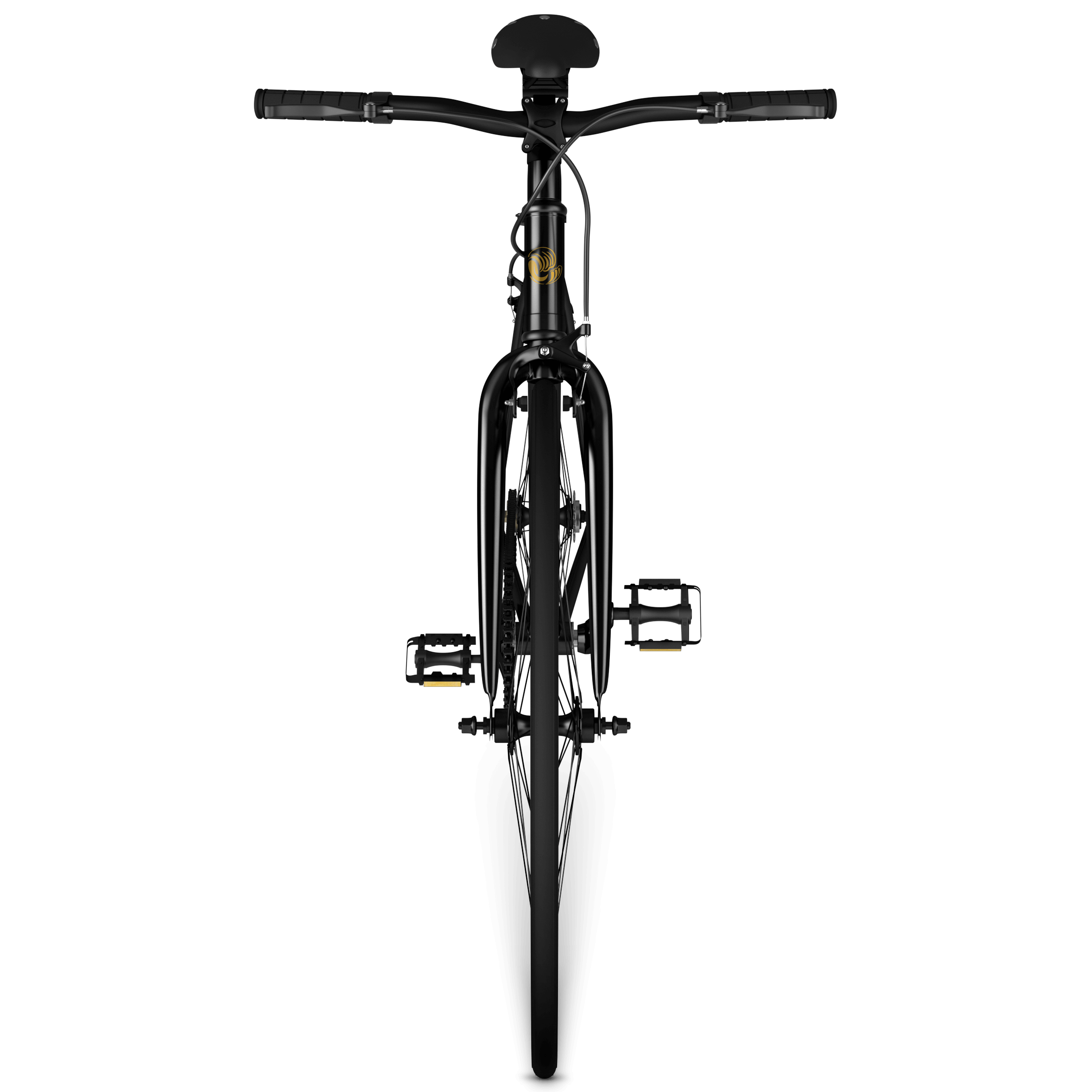 By keeping parts to a minimum, weight goes down and reliability goes up.
Durable Steel.
Stronger Frames.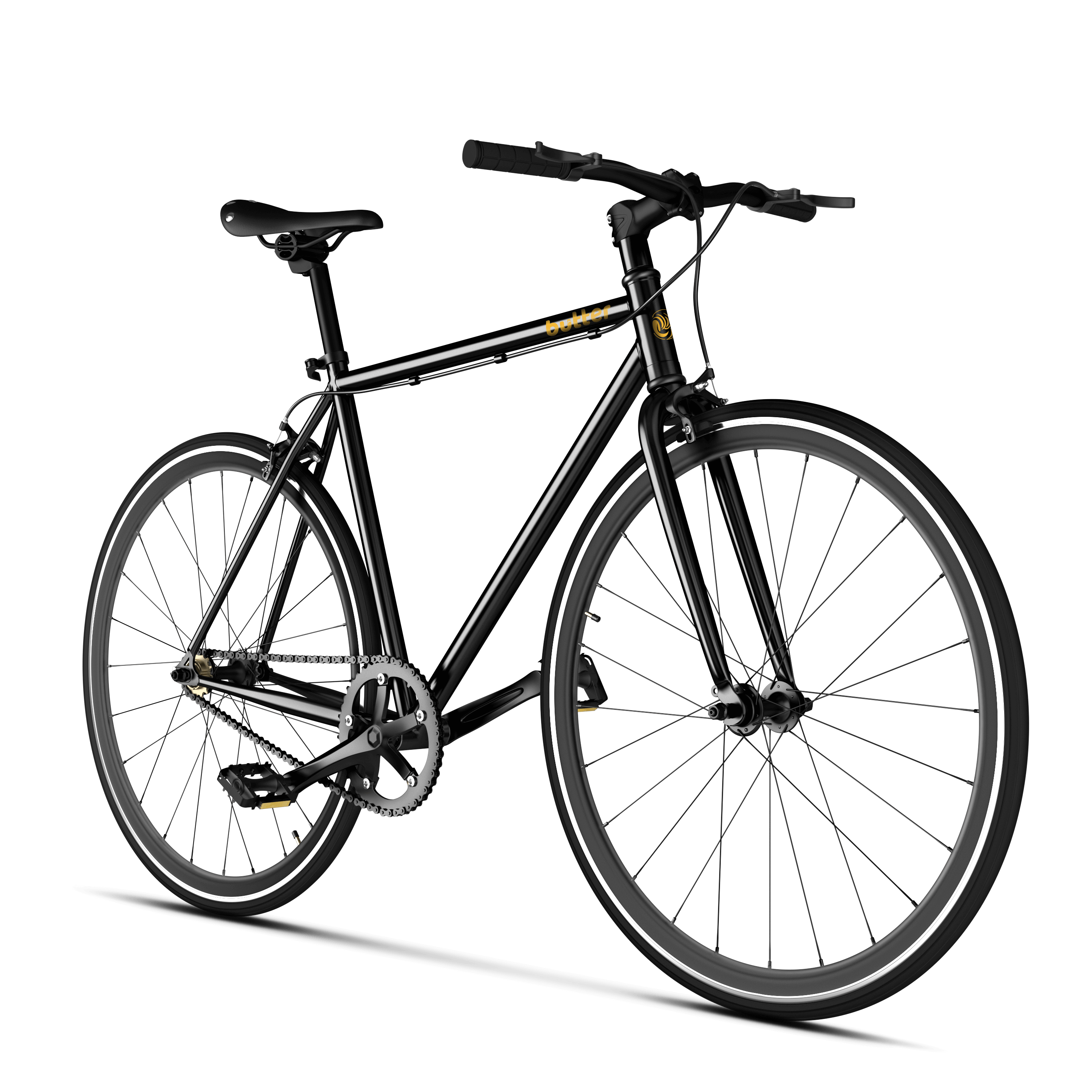 Our Hi-Tensile steel frames won't warp with constant riding on even the roughest roads.
Thin Tires.
Less Rolling Resistance.
700 x 28mm Compass tires keep you rolling with the slightest of effort.
Specifications
Size & Frame
Suitable for riders 5′ 4″ – 6′ (160CM – 180CM)
Standover Height: 31″ (79CM)
53CM High Tensile Steel Frame
Wheels
Anti-Puncture 700c x 28 tires (Clearance for up to 700c x 35 tires)
Hybrid tire tread for better traction in wet conditions
36 spoke aluminum rims reinforced along brake path
Double thick inner tubes with 60mm stem Schrader valve
Drivetrain
44T front chainring, 110mm BCD (Bolt Center Diameter)
18T rear cog
Provides a torquey ratio of 1 : 2.44 (one turn of the crank is 2.44 turns of the wheel)
The standard ratio is optimized for Toronto's landscape
Rear freewheel is easily changeable to a 16T or 14T if you want higher top speeds
Single speed hub allows coasting without continuous pedaling
Brakes
Dual Pivot brakes
Tested stopping distance of 25ft from 20KM/H (Dry)
Weight
9.97KG
Warranty
1 year limited parts and service warranty
Service must be performed by Butter Bikes
For more pictures, check out our Instagram